Velo Ardiss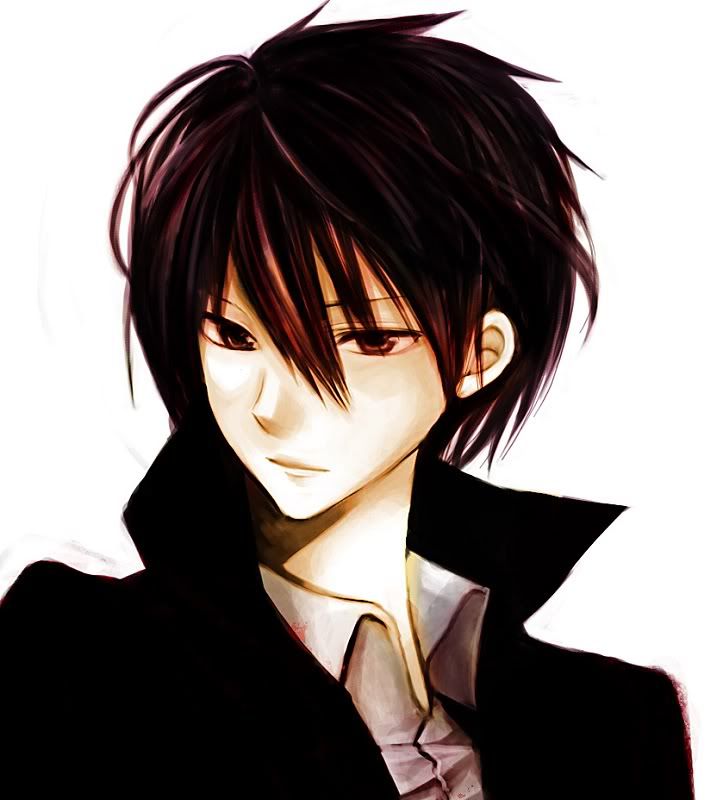 Velo Ardiss
Name: Velo Ardiss
Homeworld: Voidborn
Background: Adeptus Astra Telepathica
Role: Mystic
Rank: 1
XP: 50
Characteristics
Weapon: 30
Ballistic: 35
-Strength: 20
Toughness: 30
Agility: 30
+Intelligence: 40 (s) (100)
Perception: 45 (s) (250)
+Willpower: 45 (s) (100)
Fellowship: 30
Influence: 30
Fate Points: 3
Wounds: 11
Corruption:
Insanity:
Aptitudes: Defence, Intelligence, Knowledge, Perception, Psyker, Toughness, Willpower
Origins and Traits
Voidborn: Child of the Dark: A voidborn character starts with the Strong Minded talent, and gains a +30 bonus to tests for moving in a zero gravity environment.
Adeptus Astra Telepathica: The Constant Threat: When the character or an ally within 10 meters triggers a roll for psychic phenomena, increase or decrease the result by WB.
Mystic: Start with the Psyker elite advance.
Divination: Trust in your Fear. +5 Perception, but gain a phobia.
Negative Traits
Phobia: Open Spaces. When there is no window or voidsuit between him and the open sky he feels like he will be drawn up into nothingness, perhaps even into the Warp.
Skills
Acrobatics
Athletics
Awareness 1
Charm
Command
Commerce
Common Lore (All 1)
Deceive 1
Dodge
Forbidden Lore (Warp 1)
Inquiry
Interrogation
Intimidate
Linguistics
Logic 1 (100)
Medicae
Navigate
Operate
Parry
Psynicience 1
Scholastic Lore (All 1)
Scrutiny 1 (100)
Security
Sleight of Hand
Stealth
Survival
Tech-Use
Trade
Talents
Infused Knowledge (400)
Psyker (Psy Rating 2)
Sanctioned
Sound Constitution (1) (200)
Strong Minded
Warp Sense
Weapon Training (Las, Low-Tech)
Psychic Powers
Warp Perception (100) +0 Psynicience Test: 50
Foreboding (200) -10 Perception Test: 40
Telekinetic Control (100) +20 Willpower Test: 75
Assail (200) +10 Willpower Test: 65
Gear
Laspistol w/4 clips
Whip
Flak Cloak (3 AP: Body, Arms, Legs) (Requisition)
Psy Focus
Dataslate (Requisition)
Microbead
Knife (Psykana Mercy Blade)
Backpack
Clothing
3 ration packs
Stablight
Manacles
Appearance
Velo is slender and short of stature, with mid-length black hair and garnet-red eyes. His skin is stark white, soft, smooth and healthy, the mark of someone who grew up in luxury. His body is almost severely slender, but his merciless training at the Scholastia Psykana has rendered him firm and muscular with his nearly complete lack of body fat and a small but noticable share of scars stretched dark across his back and thighs. His eyes shine with a clarity rare among psykers, his motions strangely unburdened and gentle.
He generally wears his Adeptus Astra Telepathica uniform and a flak cloak when out and about. His uniform is made up of a black thigh-length suit jacket, matching slacks, fine boots, a tie and a white button-up undershirt. The buttons on his coat and slacks are polished silver, chased with the double headed aquila. The cloak is dark blue and emblazoned with the insignia of the Adeptus Astra Telepathica on the shoulder. When at home, or whatever constitutes home, he usually is dressed for comfort and familiarity. The comfortable and flexible underlayer of a voidsuit is his undergarment and what he wears at home. It consists of a short-sleeved shirt and a pair of shorts that end at mid-thigh, both made of skintight black fabric.
Background
Among the countless points of light in the universe there are none who are still but few who move to their whim. Among these transient homes is a temple ship, a vast vessel consecrated to the Emperor called the Light of Castigation. It played host to very important officials of the Ecclesiarchy, the sorts of people who expected opulence in magnitude with their faith. Though primarily a clergy ship it also had many crew and officers from other organizations of the Imperium, making sure everything ticked the way it was supposed to and that tallies and tariffs were observed properly. Marlo and Veruda Ardiss, Ministorum officers assigned to the Light of Castigation, fell in love and were married by one of the many, many, many clergy onboard. Little Velo came soon after.
Velo was truly a child of the stars, more comfortable running barefoot across gleaming bulkheads where he could feel the life of the ship thrumming through his soles than he could ever be on earth and grass. He would spend hours gazing through a window at the swirling void above him, sure that he could see the shapes of saints in the stars and messages from the divine. Though the child of secular officers, he grew up inundated by the Cult of the Emperor and felt His love everywhere, praying faithfully, living by the Creed and knowing purity. He would steal away to watch sacred rites and accept treats from indulgent priests who saw a bright future for the boy in the Ecclesiarchy. It was a shock even heavier to him than others when it was revealed that the boy was a psyker and that holy orders would forever be away from his tainted grasp.
A rendezvous with a Black Ship later had him and other children of the Light of Castigation rounded up and on board, shivering and crying in the dark and watched over by pitiless psyker guards who knew better than to get attached. Most of these children would go on to fuel the Beacon, sacrificed for the good of all and one with the Emperor for eternity. Velo, however, managed to narrowly escape this fate… He excelled in the Scholastia Psykana, showing faith, fortitude and strength of psychic will. His belief had been shaken at first, feeling betrayed by the Emperor to be born such a dirty thing, but as he become more in tune with the warp and more protected from the vile touch of daemons he began to feel the opposite. Properly sanctioned he felt closer to the Emperor than ever, could feel His love in the motions of the empyrean as he moved it with his mind.
He showed rare aptitude for mastering the basics of multiple psychic disciplines, though it was clear to the teachers that his true strength would be in divination when he fully realized his powers. In the end, before he could be funneled into a more public station, a firm hand found Velo's shoulder and he was guided away from the light and into the ranks of the ones who fight in the shadows. He would not be a Primaris Psyker, nor would he become a diviner for the blackships. He was to become an Acolyte and fade into the ranks of the inquisition, invisible yet felt, like the power of his vast and beautiful mind.
Interview
=I= INQUISITORIAL ACCESS ONLY =I=
-An open mind is like a fortress with its gates unbarred and unguarded.-
TOP SECRET
PSYCHIC INTERROGATION OF SUBJECT VELO ARDISS
OFFICIAL RECORD, NOT FOR DISTRIBUTION
SECURITY CLEARANCE: INQUISITOR LEVEL OR HIGHER
SUBJECT MEMORIES OF INTERROGATION: INTACT, EXPULSION OF MEMORY WAS UNSUCCESSFUL AND IMPRACTICAL
SUBJECT ANSWER CONFIDENCE: 99.9%
SUBJECT DATA
SEX: M
AGE, SUBJECTIVE: 19
HOMEWORLD: SHRINE VESSEL LIGHT OF CASTIGATION
HEIGHT: 1.66M WEIGHT: 56.8KG HAIR: BLACK EYES: RED
PHYSICAL CONDITION: SLENDER
IDENTIFYING MARKS: SCARS ON NAPE OF NECK AND MID THIGH FROM RESTRAINTS DURING WARP INCURSION TESTING, SCARS ON MID BACK MATCHING WOUNDS FROM A CORRECTIONAL LASH, UNUSUAL RED EYE COLOR
MEDICAL DATA: UNDERDEVELOPED IMMUNE SYSTEM TYPICAL TO VOIDBORN, SUBJECT TAKES TYPE 7 DREAM SUPPRESSANTS TO AVOID ATTRACTING DAEMONIC ATTENTION IN HIS SLEEP.
RELATIONS: FATHER MARLO ARDISS, MOTHER VERUDA ARDISS
FORMER OCCUPATION: STUDENT ATTENDING THE SCHOLASTIA PSYKANA, UNDER THE AUSPICES OF THE ADEPTUS ASTRA TELEPATHICA
CURRENT POSITION: INQUISITORIAL ACOLYTE
SORTED: MOST RELEVANT ANSWERS. SEE APPENDIX FOR FULL TRANSCRIPT.
[RECORD BEGINS]
How would you describe your childhood in general?
It was… happy. Simple. Everything made sense then, the world was bound within the bulkheads of our ship, the stars buoyed us on our every mission and we served the Emperor in everything we did. I felt the life of our ship thrumming through my feet and the warmth of her pulsing plasmic heartbeat was in the walls, keeping the darkness at bay. What else could I have asked for? I would have stayed there forever if not for my… peculiarity.
How much schooling have you had?
I was tutored extensively as a child by Ecclesiarchal sages. I learned the importance and tenets of the Creed, the history of our imperium, mathematics and logic and about the influential writings of the ages. After that I was placed into the Scholastia Psykana where I learned of the Warp and how to harness my own powers for the good of humanity, rather than allow them be twisted by the immaterium. Of course it is a school, so I received higher learning there as well.
Did you enjoy school?
Yes, very much so. I've always enjoyed learning, even the things that one might not want to know. The Scholastia Psykana has a terrifying reputation, but when you live and learn there it's nowhere near as bad as you'd think. All the pain I endured there was for the good of the imperium, not out of malice, and it was always done with the most care possible. I carry scars from my time there, but they are well-earned and I am proud to have them, not ashamed or traumatized.
While growing up, did you have any role models? If so, describe them.
Cleric Regina Sturtz Volaskyv. She would always sneak me treats as a child and would let me in to watch the clerics perform rites and ceremonies. She was my favorite tutor as well and always talked about what a wonderful priest I'd make one day. I miss her still. I wonder if my taint would even allow her to love me as she did when I was growing up?
While growing up, how did you get along with the other members of your family?
My parents were loving, if distant. They were very important people on a very important vessel. They didn't have time for me personally. They showed their care through making sure I was safe, well-fed and well-tutored. They provided for me and I was never left wanting. That is love as sure as any.
When and with whom was your first kiss?
My, that's a… personal question. I can't refuse to answer though, so… My first kiss was with another student at the Scholastia Psykana. He was a nobleborn boy, on the fast track to joining the Imperial Guard as a primaris psyker. I wouldn't call it true love or anything like that, but it was still a memorable and fond time for me. It was sad for both of us when we had to separate, still. We had grown close. Also yes, I lost my virginity with him as well.
Are you a virgi- Never mind then.
What do you consider the most important event of your life so far?
My awakening as a Psyker. At first I was terrified, who wouldn't be? Psykers are dangerous, I know that more than anyone. We are also important, though, and powerful. Those that turn to the dark have to be eliminated without mercy or prejudice, but those of us who remain pure and committed to the Emperor? I think we can be of great use against the enemies of the Imperium, the Alien, the Witch, the Heretic… I once held a lot of shame about being a psyker, but learning to control my powers has removed that shame. I am as blessed as anyone, I have been to Holy Terra and knelt before the golden throne as part of my sanctioning. I feel the God-Emperor's love with me.
What is your greatest regret?
I… When I was younger and just learning my limits I tried to lift something too heavy with my mind and I triggered an… event. I… I killed a classmate of mine in the ensuing energy, burned her face right off… I still think about it. I dream of her when I forget to take my suppressants. I wear the guilt as scars on my back, from the flogging I received in punishment.
When was the time you were the most frightened?
The first time I stepped off of the Black Ship and onto Holy Terra. The open sky above me was so terrifying I started crying and collapsed to the ground. One of the guards had to pick me up and carry me inside before another one could beat me to try and get me to move.
Are you basically optimistic or pessimistic?
I am optimistic, for certain. The Emperor's love lights all of our ways, if we only follow it and accept our place in his plan we will find glory and contentment.
Are you able to kill? Under what circumstances do you find killing to be acceptable or unacceptable?
I have never intentionally killed a human being. I think I could kill an alien or mutant if I had to, but I am honestly scared to turn my deadlier powers against a human. I think it is acceptable to kill in self defense or if the target is an enemy of the imperium. Such people are asking for their fate.
Do you believe in the existence of soul mates and/or true love?
I… want to believe in true love, yes. It hasn't happened to me yet, but I hope that it does. The Emperor has a match for us all in the universe if we only leave our hearts open to them and our minds closed to corruption.
How honest are you about your thoughts and feelings (i.e. do you hide your true self from others, and in what way)?
I have found I am good at hiding my thoughts and smiling even when I would rather not be. The Scholastia Psykana teaches us many techniques to center ourselves and control our emotions, becoming convincing liars and being able to hide what we are from our enemies is a part of that. I would rather not lie, though. I prefer being honest and open about how I feel.
Do you have any biases or prejudices?
It is not prejudice to hate the alien, mutant and heretic, it is right, it is justice and safety. Still, if an alien were to accept the love of the Emperor and devote themselves to the creed, perhaps they could earn a place of their own amongst us and be spared the cleansing fire? It is not my place to say one way or another, but I believe I would be happy if this were the case.
Is there anything you absolutely refuse to do under any circumstances? Why do you refuse to do it?
I could not lie and deny my faith in the Emperor I think. Even if it cost me my life, better to die pure and true than live as someone who has spoken heresy.
In general, how do you treat others (politely, rudely, by keeping them at a distance, etc.)? Does your treatment of them change depending on how well you know them, and if so, how?
I strive to be courteous and polite at all times. There is no reason not to be, to treat others with respect is the first step to understanding them and engaging with them. I hate being angry or spiteful, I always try to love someone as a brother or sister until they give me a reason not to.
What is/are your favorite hobbies and pastimes?
I often upload books I haven't read to my dataslate to enjoy. I also enjoy practicing songs and litanies when I am by myself, though I am not confident enough to sing in front of others. I also enjoy practicing artistic displays of my pyrokinetic prowess. I gain a sense of satisfaction each time I turn the powers of the empyrean to something good and beautiful.
What is your most treasured possession?
My Psyfocus. It was given to me as a graduation gift when I left the Scholastia Psykana. It is a beautiful white feather preserved in a resin and shaped into a bracelet that curves firmly around my wrist. I am told the feather comes from a living saint of the Adepta Sororitas. I admire them greatly, to have an artifact of theirs to channel my powers is inspiring.
What is your favorite color?
Gunmetal gray, or perhaps very dark blue.
What is your favorite food?
Aboard the Light of Castigation we had the best food available, grown on our hydroponics levels. I would often play in the lawns of the garden decks and pick fresh berries to snack on while watching the servants harvest. Fresh berries are still my favorite food, whether by themselves, flavored with honey or sugar or included in a pastry or sauce.
If you could change one thing about yourself, what would it be?
I am no longer ashamed to be a psyker, in fact I am quite proud. All the same, if I could stop being one I would. I think I would prefer a quiet and honest life in the ecclesiarchy. We cannot choose the lot the Emperor draws us, however, and so I will walk this unasked for path with my head held high.
[RECORD CONTINUES, SEE APPENDIX FOR FULL TRANSCRIPT]
OFFICIAL RECORD, NOT FOR DISTRIBUTION
TOP SECRET
=I=
page revision: 21, last edited: 31 Dec 2014 04:26